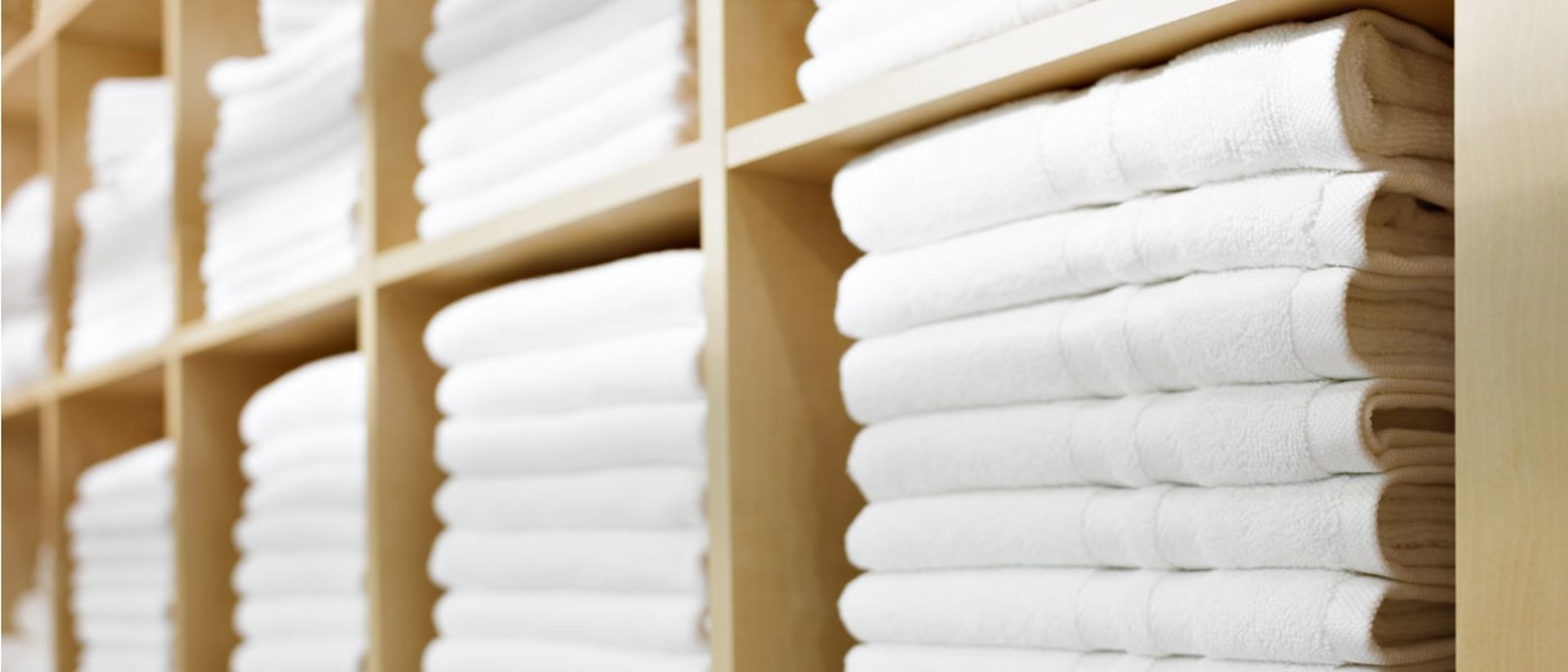 When you run or own a business you have plenty to keep you busy. Don't let doing laundry slow you down. Our commercial laundry service will do everything for you. We will pick up your laundry from your location(s) as often as you need us. We have commercial grade machines and expert launderers who will take care of all of your laundry in a professional manner.
We will work with just about any type of business: 
Hotels / Motels - towels, comforters, sheets
Mechanics –uniforms, work rags
Hospitals / Clinics - uniforms, bed linens, scrubs
Doctor's Offices –uniforms, gowns
Pet Grooming –towels, pet beds
Airbnb / VRBO - area rugs, towels, beach towels, sheets, blankets, kitchen towels
Gyms / Spas - towels and robes
Industrial Businesses - uniforms, rags, towels
Colleges - student laundry, department laundry
Sports Teams - uniforms, towels
Restaurants / Catering - chair covers, linen napkins, tablecloths
If your business is not on the list, don't worry. We will work with whatever you have to give us. Now servicing Berthoud, Firestone, Fort Collins, Greeley, Johnstown, Longmont, Loveland, Milliken, Severance, Timnath and Windor. 
The laundry service cost depends on how much laundry you generate, how often you require our service, and what type of laundry it is. For a quote, email us: info@oldtownwashboard.com or call us: 970-660-8523 
Commercial Laundry Services for Sports Teams
Our commercial laundry will do sports jerseys! We have formulated a special organic detergent that targets organic stains, including sweat, dirt and grass stains. Our "secret weapon" is PH neutral and 100% biodegradable and it gets rid of 99% of stains. It also doesn't harm the emblems on the uniforms. 
Commercial Laundry Services for Golf Courses
Golf courses do a surprising amount of laundry. Aside from golf towels, most golf courses have a restaurant and a spa attached to them. That means that there are towels and linens that need to be laundered to maintain a professional appearance. Our linen cleaning service can come to you multiple times a week to make sure that you always have clean laundry when you need it.
Commercial Laundry Services for Massage Therapy
Massage therapy offices always need to have clean sheets, towels and robes available for their clients. Sometimes this is no easy task because massage oils and lotions can soak into those items, making them difficult to get clean. Our massage therapy laundry service takes this into account and knows the best techniques to get that laundry clean. 
Commercial Laundry Services for Airbnbs, VRBOs, HomeAway
Vacation rentals like Airbnb and VRBO generate a lot of laundry. If it is only one room then there are sheets and blankets to wash. If it is an entire house then there are multiple rooms, plus kitchen and possibly pool towels. With guests constantly coming and going, the task of doing laundry can quickly get out of control. That is why you should use our Airbnb laundry service. We will take that laundry off of you hands and we will work with your schedule to make sure that you always have clean linens when you need them.
Commercial Laundry Services for Restaurants, Bars and Catering
No matter how fancy a restaurant or an event is, your linens are going to get dirty. Food drops and drinks spill. It is inevitable. Old Town Washboard has industrial machines and expert launderers who can get out food stains and more. Try our restaurant laundry service so that your linens always look pristine.
Commercial Laundry Services for Students
Going back to school means tripling your laundry size. Instead of cute shorts, light jackets and skimpy swimsuits you now must wash jeans, bulky jackets and hardy winter clothes. If you are a college student then that is a lot of laundry that you need to haul to and from the dorm laundry room. Instead of get that unintentional workout let us do your laundry for you. Our student laundry service will get your laundry from you and return it within 24 hours. Concentrate on your studies, we will concentrate on getting your clothes clean.
Commercial Laundry Services for Gyms, Rec Centers, Health Clubs
Places like gyms, rec centers, and health clubs use an enormous amount of towels. These towels are usually used to wipe off sweat and end up in a big moist pile in the locker room. These towels need to be thoroughly washed and dried so that they smell fresh and clean the next time someone uses them. Our towel cleaning laundry service will make sure that your towels are always unmistakably clean.
Commercial Laundry Services for Uniforms
Many industries require their employees to wear uniforms. Everyone from the amusement park vendor to the high end waiter wears a uniform. Every uniform needs to be laundered at the end of their shift. Our uniform laundry service can clean and wash every kind of uniform. From the grease stained mechanic uniform to a doctor's scrubs. We will make sure that you look clean and professional.