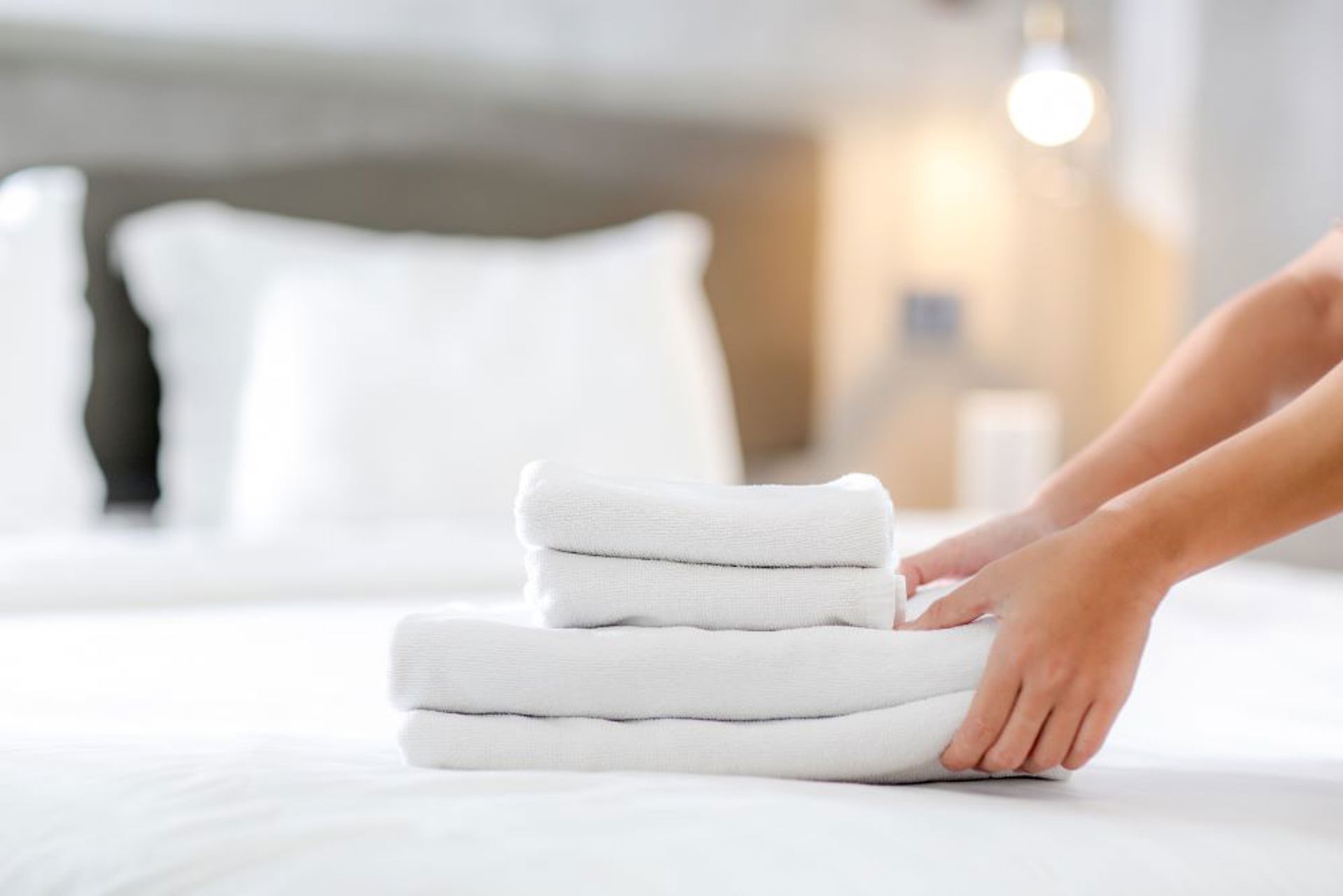 Hotels & Airbnb Laundry Service
Hotels, motels and vacation rentals like Airbnbs deal with a lot of laundry. Everything from sheets to bath towels and comforters to area rugs need to be laundered between each new guest. Even if you have a laundry room at your disposal it is still easy to fall behind when you are responsible for that much laundry. Our commercial laundry service can help you keep up. We will come to your location as often as you need us to in order to keep you in clean towels and linens. 
Old Town Washboard offers quick, professional hotel and Airbnb cleaning services with one day turnaround. We have large, commercial grade machines that can launder multiple loads at a time. We also have professional launderers whose only job is to get your laundry clean. We take pride in providing you with exceptional service. 
What you can expect: 
Reasonable, Transparent Pricing
Quick, Reliable Turnaround Times
FREE Pickup & Delivery
All-Inclusive Laundry Service
Customizable Pickup & Delivery Schedules
Separate Laundering
How does your commercial laundry service work?
We use only premium brand products when we wash your items. Our staff will spot treat, wash, dry and fold all your laundry. Your towels will be delivered to you carefully wrapped in plastic. We even offer free pickup and delivery as long as the minimum of $30 is met.
Do you require contracts?
No. You can cancel service at any time, but we know you will continue service with us as long as we continue to provide you with high quality service.
Will you wash my laundry with other client's items?
No, we always wash our client's laundry separate from others.
How often do you pick up and deliver?
We pickup and deliver Monday - Friday.
Servicing Johnstown and the surrounding areas.
Berthoud, CO - Firestone, CO - Greeley, CO - Johnstown, CO - Longmont, CO - Loveland, CO - Milliken, CO - Severance, CO - Timnath, CO - Windsor, CO